New service allows area residents to receive new wheelchair access ramp
Idaho County Free Press
GRANGEVILLE — A Grangeville resident recently received a new access ramp installed by Disability Action Center NW (DAC NW). This ramp was paid for by Medicaid as the previous wooden ramp was becoming old and unsafe. The surface allowed ice to build up this past winter, making it risky to come or go from the house.
Oftentimes, getting a new ramp can take time in rural areas. It can be difficult to find someone to build a ramp, and the wait can be months. Medicaid will pay for a new ramp, but it must be through an approved Medicaid provider.
"It can be difficult to find the provider in these rural areas," said Mark Leeper, executive director of Disability Action Center NW. "We felt the need was strong enough to go through the process of becoming a provider for the 10 counties in northern Idaho."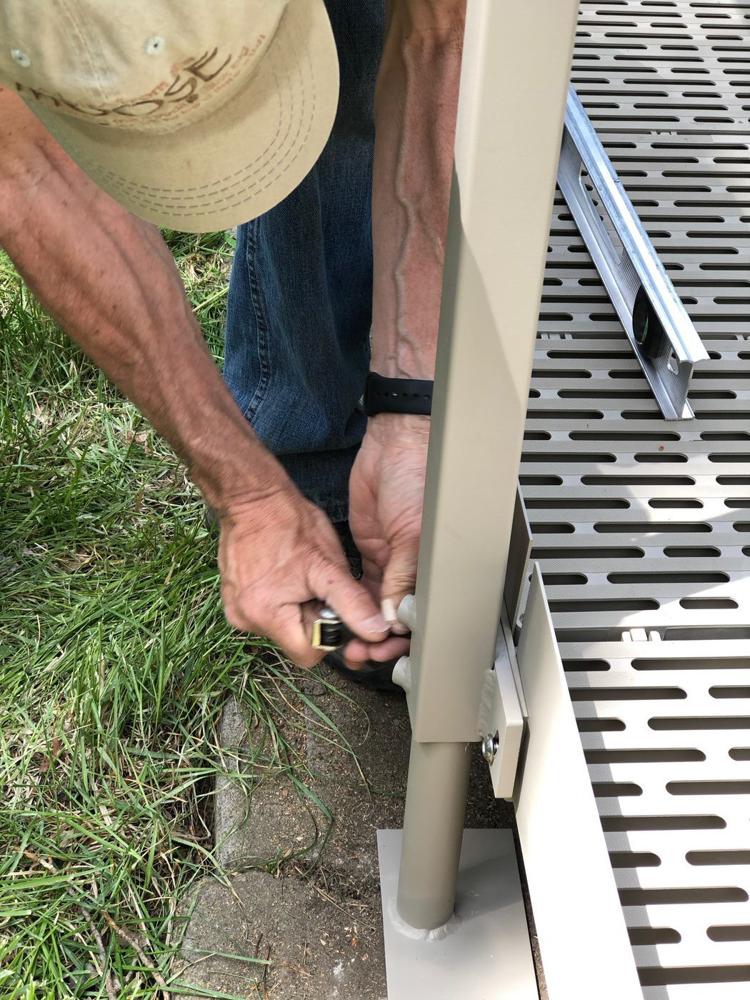 Once the ramp is approved by Medicaid, measurements are taken and the modular ramp is built virtually on a computer, the parts are ordered, and about eight business days later the parts arrive ready for installation.
"It took about four hours to remove the old one and install the new ramp," said Steve Corr, an employee of DAC NW. "And there is little to no modification made to the housing structure. We are getting ready to do another one in Kooskia."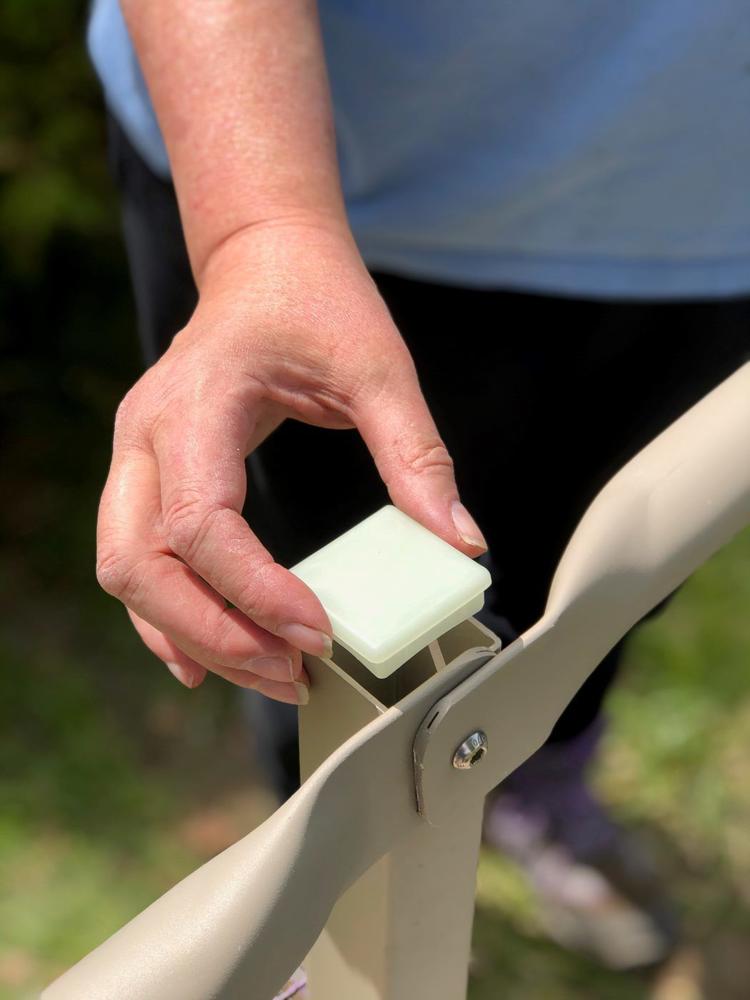 DAC NW researched the ramps to use and decided on Q-Ramp. This system is easy to design and does not require a permits or holes to dig for posts. The coating is durable, and no painting or staining is needed to maintain it. It has a non-slip flowthrough surface that keeps snow and ice from building up. Extra tall curbs keep wheelchairs from slipping off and it even has glow in the dark guides.
"This is a natural extension of our other ramp project," Leeper said. "We use donations to purchase modular ramp pieces to build temporary ramps at no cost for people who can't afford them so they can stay out of nursing homes."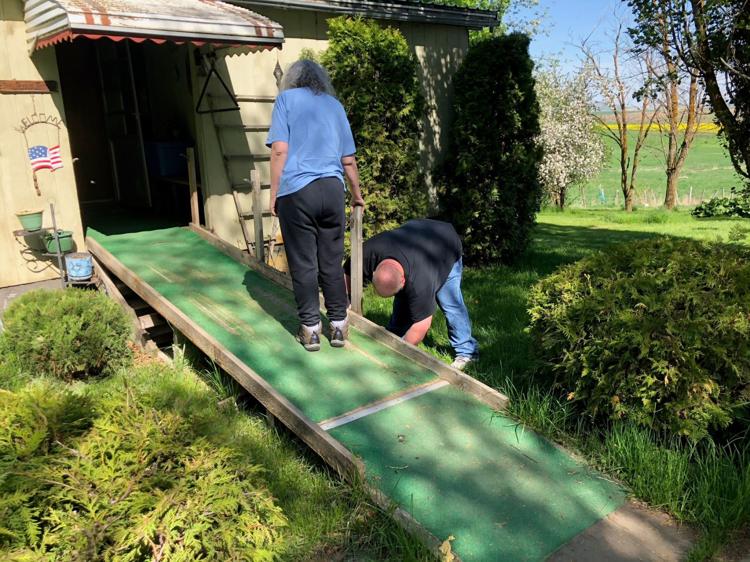 DAC NW partners with organizations such as Palouse Habitat for Humanity, Interlink, Habitat for Humanity of North Idaho, and Lions Clubs to store, and assemble the ramps when needed. A consumer uses the ramp until another one can be purchased or built, with the hope that when it is no longer needed, the parts are returned to the program to be used again. DAC has currently installed more than a dozen ramps. The program was started in 2016 with $17,000 from the Christopher and Dana Reeve Foundation. DAC has continued to search for donations and received funding from Moscow Giving Circle, as well.
As more funding is secured and parts purchased, DAC NW wants to expand the program into other communities. This takes community partners to train volunteers, to store the modular parts, and then to install the ramps. Churches and service groups make great partners and can help expand the reach of the program.
To see if you are Medicaid eligible for a ramp, contact Medicaid at 208-799-4430.Organizations interested in partnering with the DAC NW Ramp Project can call Mellowdee Brooks (208-883-0523). Those who are interested in donating EZ Access brand ramp parts or donating to the project can call DAC NW at 208-883-0523.